Looking for a new TV? Can't decide between Smart TV and an Internet Ready TV? Well, you are not the only one! A lot of people find themselves confused over the difference between Smart TV and Internet-ready TV. Technology keeps on evolving and so does the gadgets that are being invented. The basic "difference between smart TV and Internet-ready TV" is pretty simple if you are ready to learn. Internet-ready TV uses your home network to connect directly to the Internet via a Wi-Fi or via an Ethernet. A smart TV Set-Top Box connects to the internet that in turn allows your TV to connect to an internet connection.
Change In The Marketing Strategy
If you do enough research you'll find that internet-ready TVs are available since 2011-12. Most people use the term Smart TV for TV devices or Internet able Set-top boxes that allowed you to surf the internet as much as a computer. If your TV couldn't browse freely through any website it wasn't considered a smart TV. An "internet Ready TV" had a set of apps that you could use by connecting your TV to your internet connection, you could not visit any websites other than those per installed applications on your Internet-ready TV.
Although back in 2012 you would have had trouble finding a TV that could be called an internet-ready TV as all the TV manufactured since 2012 connect to your home internet network without the help of any intermediary device like an internet able Set-Top box.
Smart TV or Internet Ready TV
Price is the biggest factor in choosing a TV for yourself but prices change all the time. Screen Size, Resolution, and the type of screen makes all the difference. TV screens come in three types in case you don't know:
Light Emitting Diode Screen (LED)
Liquid Crystal Display (LCD)
Plasma TV screen
These display types determine the price of any TV you choose. We suggest you go for a Smart TV because of the clear "difference between smart TV and Internet ready TV". With a Smart TV, you will need an additional device to connect to the internet, plus you can visit as many websites as you want and you are not restricted to a certain number of apps.
A smart TV comes with several basic services like Netflix, Amazon Prime, Google, YouTube, Hulu, and much more. If you need other services then you have complete access to the web to use the service. There is one thing you have to look out for, if you wish to make a video call via your Smart TV then make sure you have Skype or Google Duo installed already! Needless to say, you have to pay for all the streaming services if you wish to stream on your Smart TV.
If it is a Video game you are looking for to play on your brand new smart TV then check the availability list of that video game to see whether the game is available for your Smart TV or not. If you don't have a plan to use your TV for all these purposes and just for casual streaming then you can even go for an Internet-ready TV if you can find them and if they fit on your budget.
Smart TV Set-Top Box
The cost of a "Smart TV Set Top Box" can be between $50- $500, it all depends on the features it offers. The low-end Set-top boxes connect to basic services like Netflix, Pandora, Facebook, and YouTube Etc. The high-end devices let you connect to almost all the services and most of the devices come with an HD recording feature so that's a plus point.
You'll even find a smart TV set-top box that is dedicated to a singular operating system, so if you are an Apple user then you can choose Your device based on your preference. With an Android-based Set-top box you can access all the Android applications. You get a lot of flexibility while choosing a smart TV set-top box.
Devices to Make Your TV Smarter
If you are not a fan of set-top boxes then you'll be happy to know that other devices can help you make your TV smarter up to a certain point. Gaming consoles like Wii, PlayStation 3, and Xbox 360 gives you access to most internet-based services like Netflix, Hulu.
Many Blu-Ray players and home theatre devices also help you in accessing CinemaNow, Netflix, and Pandora. Depending on the manufacturer of the Blu Ray player, you can access multiple internet-based services.
Conclusion – Between Smart TV and Internet Ready TV
So now you know the difference between Smart TV and Internet Ready TV and you can choose the perfect TV for your home. With Smart TV and Internet Ready TV you can access all the internet-based services, so what are you waiting for? Pick your ideal TV today!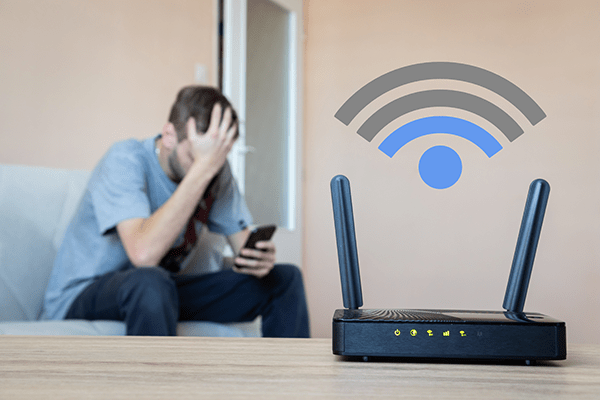 Today we are living in a technology dominated world where we are using many types of digital devices, such as desktops, laptops, mobile phones. Through the internet, we can utilize the full capabilities of these devices. Now the internet has…