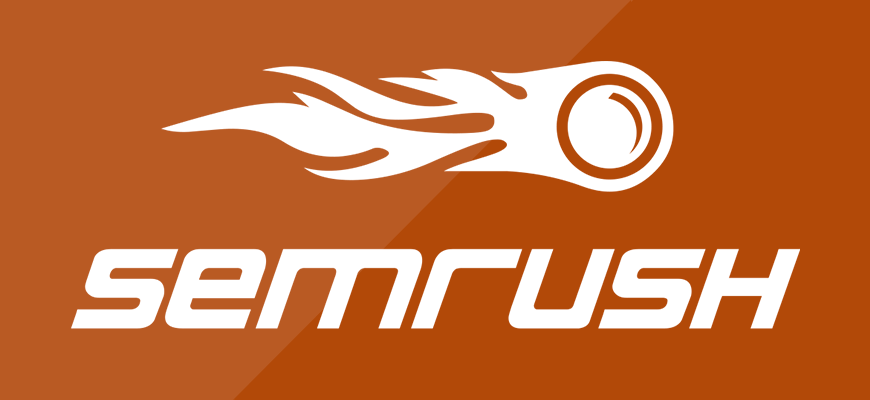 SEO experts know how big SEMrush is in terms of functionalities and quality. The SEMrush SEO tool can bring a lot of sophistication to your SEO efforts. To help you compare other SEO tools, we've created this SEMrush review guide. We'll be going through each and every step of how the SEMrush SEO toolkit works and how you can use it for your betterment.
Before you dive deeper into the guide, you should know that SEMrush pricing is pretty hefty. The cheapest plan comes at a whopping $100/month. So, you should invest in the tool if your business actually needs it and can afford it.
Here's a simple breakdown of SEMrush to provide you with a better idea of the tool and how it performs among other tools.
| | |
| --- | --- |
| SEMrush pricing | 3/5 |
| SEMrush features | 5/5 |
| SEMrush UI | 4/5 |
| SEMrush rank tracking | 4/5 |
| SEMrush keyword research | 4/5 |
| SEMrush Competitor analysis | 5/5 |
SEMrush pricing is the biggest challenge with the tool as not everyone can afford it. In any other category, the tool offers great support and enough features to boost a business's SEO activities.
Pros and Cons of SEMrush
If your primary goal is competitive SEO analysis and keyword research, the SEMrush SEO toolkit is the best you'll find in the market. You get numerous backlink analysis, position tracking, paid ads research, and social media marketing. You should also know that in the areas of technical SEO and content marketing research it falls short compared to other tools.
Here are all the pros and cons of SEMrush:
| | |
| --- | --- |
| Pros of SEMrush | Cons of SEMrush |
| All-In-One SEO | Steep Learning Curve |
| Competitive Research | Clunky UI isn't great for everyone |
| Keyword Research | Average in all SEO tasks |
| Project Tracking | Costly compared to other tools |
Overview of SEMrush
In this SEMrush review, before we discuss anything else, let's dive deeper into what SEMrush and it has to offer. SEMrush is an SEO and paid tracking SaaS platform. The founders of SEMrush are Oleg Shchegolev and Dmitri Melnikov.
SEMrush began as a small software solution in 2008, and since then it has grown into a leading SEO tool that's used by millions of marketers every single day. Today, SEMrush offers functionalities for SEO, pay-per-click (PPC) advertising, competitor research, competitor marketing, and social media management.
Here are the most important features offered by the SEMrush SEO tool:
Domain and Keyword Analytics: SEMrush SEO tool offers historical data and keyword metrics that update data regularly. Plus, SEMrush keyword research is an industry giant.
Competitor Analysis: The SEMrush SEO toolkit leverages utilizes elements such as market exploration, traffic and competitor benchmarking. These insights can be useful in building robust SEO strategies.
Project Management: SEMrush allows businesses to develop a plan for doing keyword analysis, tracking keywords performance, analyzing a wide range of elements for your business, and so much more.
Advanced Reports: Want to acquire new clients? SEMrush SEO toolkit can provide highly advanced reports for stakeholders. The reports include options for labeling, branding, and scheduling.
Content Marketing Platform: SEMrush offers a content marketing platform that audits your content and the competition's content as well. It's easy to track posts and work with SEO content templates, while also finding ideal topics to write content on.
SEMrush Pricing Overview
As we mentioned above, SEMrush pricing is the only drawback of the service. When deciding if you want to pay for SEMrush, chances are you'd back off with the cheapest plan being $100 worth. However, the features offered by SEMrush make up for the amount you're paying, and each of these features is specifically designed to bring you a return on the amount you're investing.
Your decision regarding SEMrush pricing is based on the current level of your business. If you're a newly found business, then maybe SEMrush isn't the ideal choice for your brand. Although, the rapidly growing brands with enough financial growth can buy and use SEMrush to grow their brand.
Here's a breakdown of the SEMrush pricing plans:
Pro: $99.95/mo. Perfect for small companies and startups.
Guru: $199/mo. Good enough plan for medium-sized agencies and businesses.
Business: $399.95/mo. Ideal plan for agencies, large businesses, and eCommerce operations.
Enterprise: The enterprise plan has a custom pricing model that's set when you choose your preferences. This plan is suitable for large businesses with large cash flow.
If you want to save more money on these plans, then you should choose a yearly payment plan and you can save up to 15% on each plan. Additionally, if you don't want to pay the amount upfront, you can get a 30-day free trial to test out the services.
Additional SEMrush Pricing
Before you choose a plan, you should know about additional costs that come with the plans:
Extra Users: $70 additional per user.
Competitor Intelligence Add-on: $200 per month for traffic analysis, a market analytic tool, and more.
Basic Local Listing Management: $20 per month for distributing business information and so much more.
Premium Local Listing Management: $40 per month for everything in the basic plan plus local heat mapping and customer reviews management functionality.
SEMrush User Interface Overview
Most SEMrush reviews fail to consider the UI offered by SEMrush. As soon as you open the dashboard, it looks intimidating, but it doesn't take much time to figure out what button does what. All you need to do is get an idea of how it works. Obviously, you won't need all the features, but it's good to have them in your arsenal.
The dashboard offers several modules for analyzing websites and checking the traffic on these websites. You can also keep track of keywords just by typing in the keywords.
When you open the dashboard, everything that you might need is right in front of your eyesight. Here's an idea of what your dashboard will look like:
One of the great things about the dashboard is "customer support" and "dashboard resources." SEMrush includes links to all customer support outlets, and you receive little tips as you scroll over the features, trying to give you an idea of what every feature does. If you get confused along the way, direct customer support is right in front of you.
SEMrush Rank Tracking Overview
Rank tracking from SEMrush combines reports and SEO checking tools to provide insights on the performance of your website compared to your primary competitors. You can find a plethora of tools under the "Projects" tab in the SEMrush dashboard. The on-page SEO checker asks you to upload and link all of your website's pages together. Once you do that, it provides suggestions on what you can do to improve the quality of your SEO efforts.
The rank tracking tools can also be used to build a content marketing strategy. You can enter any particular keyword and how your pages and blogs rank on those particular keywords.
Overall, SEMrush rank tracking features are intuitive and powerful enough to help you keep an eye on all rankings of your pages. You can use the data to improve your SEO efforts.
SEMrush Keyword Research Overview
SEMrush keyword research tool is one of the best tools you can find in the industry. The dashboard can appear confusing at first, once you get the hang of the SEMrush keyword research tool, it's pretty much an enhanced version of Google Keyword Planner.
To do keyword research, your research begins by typing in keywords that you want to target. SEMrush keyword research tool will display search volume, tends and also shows suggested keywords that you can use to rank higher.
You can search for broad, specific, and long-tail keywords, all of which are perfect for finding keywords that you may not have thought about before.
SEMrush Competitor Analysis Tool Overview
The SEMrush keyword research and search engine ranking tools are great, but they've outdone themselves with their competitor analysis tool.
You can get detailed insights with the tool when you type in the keyword, then SEMrush compares multiple competitor websites with your websites. It also displays top-ranking keywords from all your competitors, with information on whether or not you can compete with the competitors with these keywords.
SEMrush also offers a special feature known as Market Explorer. At its core, the Market Explorer tool shows you websites that are similar to your website. You can see how those other sites get their traffic data and you can build a plan to focus on things such as referrals, search, or social marketing.
You also get the Topic Research feature, where you search a keyword and then see a wheel and list of content headlines that are published by your competitors. This is one of the most creative ways you can search for new topics and generate blog topics.
Final Take: SEMrush Review
That makes the end of our SEMrush review, here are all the reasons you should get SEMrush or skip using SEMrush for your business.
Use SEMrush If:
If you a small or mid-sized business with a good enough budget
You run an online store
If you manage a huge brand that's growing fast
You want to spy on your competitors and build robust SEO strategies
You want an all-in-one SEO tool.
If you need a keyword analysis and research tool for content marketing
Don't Use SEMrush If:
You don't like the UI. This is a user preference but there's no going-around choice.
You don't have a good enough budget or are looking for cheaper options
If you want a simpler or more streamlined tool for SEO purposes.