Viasat is one of the oldest providers in the oldest type of internet service. Before the inception of fiber and other high-speed internet services, satellite internet was deemed as king. Viasat internet plans are perfect for people living in rural areas. We have created this guide for "Viasat satellite reviews", so you can decide whether or not you should choose Viasat for your internet needs.
Viasat internet plans can't compare to the speed of fiber internet plans but when it matters, it stands tall. Even with all the technological advancements, it's way too tough for internet service providers to provide cable or fiber internet connectivity to rural areas. If you want more information, you can Google Viasat satellite internet reviews left by customers.
Users of satellite internet services rely on hundreds of thousands of satellites orbiting the earth to connect to the internet. As the signal travels from your location to the satellite and then comes back to you, the data transfer speeds are low.
Even with all this, Viasat internet packages end up offering a top download speed of 100 Mbps throughout the USA. Viasat plans are versatile, which means users of all kinds can choose from different plans for their internet consumption needs.
If you've settled into a rural area from a big city, then Viasat internet plans will seem costly and not worth the money to you. Once you end up comparing other ISPs (Internet Service Providers) in the area, you'll end up understanding the value Viasat has to offer.
Pros and Cons of Viasat Satellite Plans
Just like any other internet service provider, Viasat comes with it's fair share of highs and lows. Here's a breakdown of Viasat satellite plans and their pros and cons.
| | |
| --- | --- |
| Pros | Cons |
| No overage fees | More expensive than other providers |
| 98% nationwide US coverage | Data throttling starts at 150 GB |
| 25 MBPS plan upgrade options | Long contract periods |
Users can find Viasat unlimited internet plans that come with 12-25 MBPS download speeds. But these plans also come with a stipulation stating that "other traffic may be prioritized" if you go over the 100GB data mark in a month.
The thought of getting unlimited data may be enticing, but if you love streaming content online then 100 GB isn't enough. Users can technically have as much data as they want, but after the 100 GB limit, their data would become less of a priority compared to other users.
Also, Viasat plans and prices don't compare well to other providers. If you compare Viasat to its only competitor "HughesNet" then the speeds offered by Viasat are better.
Unfortunately, a lot of users have complained about not being able to access the 25 Mbps upgrade due to bandwidth limitations in some areas. If you have a limited internet appetite, then the best plan for you is the Viasat 12 Mbps plan.
Viasat plans and prices are more competitive than other satellite internet providers. If you compare the same prices with cable or fiber internet connections, then Viasat plans are expensive.
Viasat Speeds and Network Performance
It's common knowledge that satellite internet plans offer slower speeds compared to fiber and cable internet plans. Viasat offers a maximum of 100 Mbps download speed in some very selected areas. This is an important thing to keep in mind shuffling through Viasat internet plans.
You may get unlimited data with some of the plans, but your internet speed will take a serious hit once you cross the 100 GB data mark. Here's a breakdown of Viasat speeds and network performance throughout the USA.
| | | |
| --- | --- | --- |
| City | Average Speed | Top Speed |
| Austin, Texas | 14 Mbps | 35 Mbps |
| Bornx, New York | 9.3 Mbps | 25 Mbps |
| Brooklyn, New York | 12 Mbps | 34 Mbps |
| Chicago, Illinois | 11 Mbps | 24 Mbps |
| Dellas, Texas | 8.1 Mbps | 17 Mbps |
| Denver, Colorado | 6 Mbps | 18 Mbps |
| Houston, Texas | 7.8 Mbps | 15 Mbps |
| Los Angeles, California | 8.7 Mbps | 25 Mbps |
| Miami, Florida | 6.5 Mbps | 16 Mbps |
| Minneapolis, Minnesota | 13 Mbps | 32 Mbps |
| New York, New York | 21 Mbps | 50 Mbps |
| Orlando, Florida | 3.5 Mbps | 10 Mbps |
| Philadelphia, Pennsylvania | 3.6 Mbps | 10 Mbps |
| Phoenix, Arizona | 8.9 Mbps | 14 Mbps |
| Portland, Oregon | 6.2 Mbps | 6.2 Mbps |
| Saint Louis, Missouri | 7.1 Mbps | 15 Mbps |
| San Antonio, Texas | 12 Mbps | 31 Mbps |
| San Diego, California | 15 Mbps | 18 Mbps |
| San Jose, California | 12 Mbps | 24 Mbps |
| Tucson, Arizona | 14 Mbps | 32 Mbps |
Viasat Internet Plans for Gaming
If you're a hardcore gamer then you know the importance of having low latency. With speeds of around 25 Mbps being good enough for most online activities, Viasat internet plans will end up giving you major latency during online gaming. Let's dive deeper into Viasat internet reviews for gaming.
Every bit of data that you use has to travel to the satellite in the high orbit, and then come back to you. The minimum latency that you'll get with Viasat satellite plans is 500 ms, but that's not limited to Viasat, it's a problem with all satellite internet plans.
Viasat may work fine for small games, but you can't play online multiplayer without suffering from serious action lag. If you're playing games like Halo, or Call of Duty, then you'll be at a serious disadvantage. Streaming your gameplay will become literally impossible on satellite internet plans. In the end, you'll consume your 100GB of data and will have to suffer from slow internet speed.
What are The Benefits of Using Satellite Internet Connection?
The biggest benefit of using Viasat internet plans is that it covers almost the whole country of the USA. Even in the most rural areas, you'll be able to find a Viasat internet service provider and sign up for a plan. But, compared to cable internet, you'll have to pay more money for less speed.
Before cable and fiber internet came onto the scene, satellite internet was the norm for internet users. The situation has changed today, nowadays satellite internet is used to serve customers that don't have access to other internet options.
Viasat internet packages can't compete with other internet service providers in terms of speed and money. Internet speeds are better with wired connections compared to when signals travel through the air.
Viasat Internet Plans Availability
As a satellite provider, Viasat is available throughout 98% of the United States. The only limitation is that your location needs to have a clear view of the sky to send and receive signals. While the service is available throughout the country, Viasat satellite plans are mainly focused on users living in rural areas and don't have access to cable or fiber internet service.
Viasat Internet Plans: Installation & Equipment Fees
As satellite internet requires a satellite dish to be installed on the roof, you can't install the internet service by yourself. The best part is, Installation is free on Viasat internet plans if you sign a 2-year contract. The company doesn't allow you to buy the equipment, so you'll have to bear the burden of rental fees.
| | |
| --- | --- |
| Viasat Internet Equipment & Fees | Cost |
| Installation Fee | Free |
| Internet Equipment Rental Fee | $9.99 |
| DirecTV DVR Rental Fee | Starting from $15 |
| Early Termination Fee (ETF)- Internet | $15 per month remaining on contract |
| Early Termination Fee (ETF)- DirecTV | $25 per month remaining on contract |
Viasat Internet Equipment Options
If you want to know about Viasat's "WiFi Modem" gateway device, then the only thing you need to know is that the device is pretty standard when it comes to power. It doesn't have some additional special features, the only thing worth noticing is that the dual-band device supports both 2.4 and 5 GHz connections. Plus, it also has 5 ethernet ports for additional connectivity.
Plus, the modem has support for guest access networks and also comes with parental controls, thus allowing you to manage your children's internet access. You can also keep your guests away from your personal networks if you don't want other people on your network.
If you want, you can still use your own wireless equipment. You'll still be stuck paying the rental fees because you can't buy your own satellite dish, but it's a viable option for those who would rather use equipment they're already familiar with.
Viasat TV Service: What Can You Get?
Viasat doesn't have its own TV service, but users can get bundle service with DirecTV. With DirecTV you can use the internet service and also enjoy TV in rural areas with Viasat bundle plans.
Users get internet and DirecTV in several locations throughout the USA with the Viasat Bundle plans. The main plan is named the "Choice" package, starting around $45/mo. It also offers over 200 channels, a Genie TiVo DVR, and exclusive access to NFL Sunday Ticket. Here's a list of premium sports channels offered with this plan:
NFL Network
ESPN HD
ESPN 2 HD
Fox Sports 1 HD
NFL Sunday Ticket MAX
Tennis Channel HD
MLB Network HD
| | | |
| --- | --- | --- |
| DIRECTV DVR Options | Monthly Cost | DVR Storage |
| Genie HD DVR | $20/mo | 1 TB |
| DIRECTV HD DVR | $15/mo | 500 GB |
| DIRECTV Standard DVR | $7/mo | 320 GB |
Viasat Internet Plans: Strengths and Weaknesses
1. Weakness of Viasat Plans
For those looking to cut the cord, and love to stream content online, Viasat satellite plans are not your cup of tea. While you can get a simple and decent picture quality using Viasat's high-end plans, you'll end up consuming your data in a matter of days.
You can get Viasat unlimited internet plans, but the plan isn't really unlimited. Once you cross the 150 GB mark, you'll experience significantly slower speeds. If your plan is to cut the cord, then you may be better off with any other internet option.
2. Strength of Viasat Plans
If you're using a plan that has a data limit, then you should start taking advantage of "free zone", a range of early morning hours where the connection isn't metered. Viasat has a small window of free data usage, ranging from 3-6 AM, and during this time, users can rely on the internet for heavy activities. If you want to download a lot of data, you can schedule these downloads during this time.
Viasat Company Reviews: Conclusion
Fiber and cable internet plans are far superior to Viasat satellite plans in terms of price and internet speed. With that said, they're one of the best options available in rural areas with limited ISPs. Their 25 Mbps downloads with a premium plan make them better than their primary competitor "HughesNet", and they offer options without data caps (but they do throttle speeds).
You can't stream content on Viasat internet plans, it's a viable option for high-speed internet in rural areas. If you're confused between HughesNet and Viasat, then it makes sense to choose Viasat satellite plans.
| | |
| --- | --- |
| Statistics | Viasat |
| Price Range | $50.00 – $150.00/mo |
| Connection Type | Satellite internet |
| Customer Rating | 35.30/100 |
| ACSI Customer Service Rating | N/A |
| Netflix Rating | 53rd |
| User base | 308,511,223 |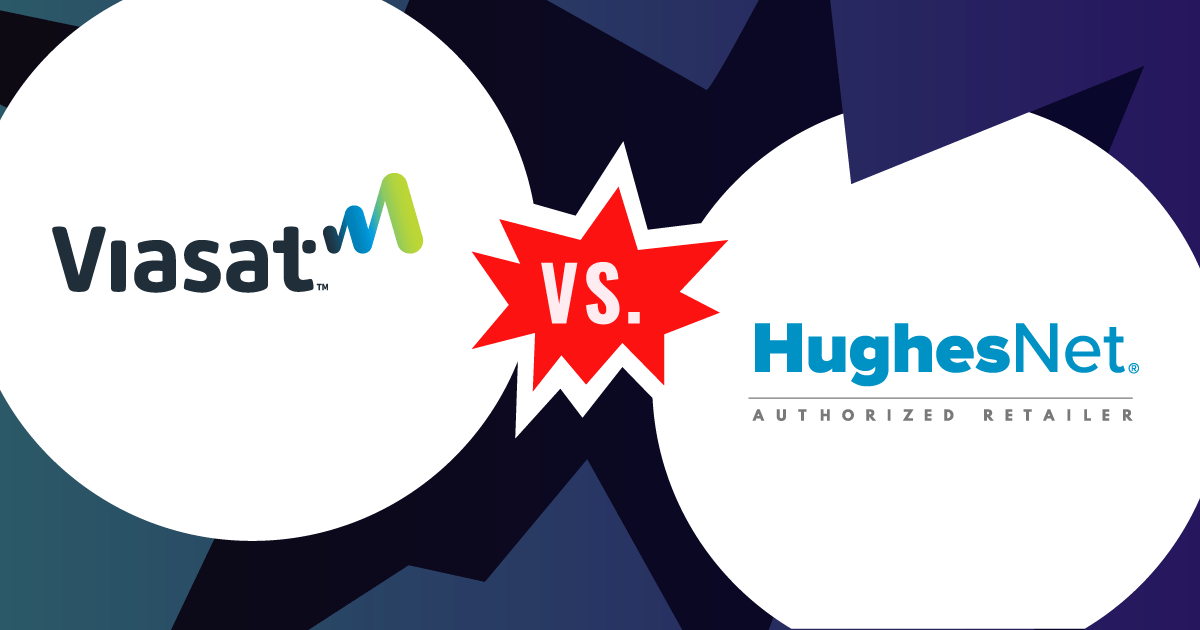 Viasat and HughesNet are the biggest names for satellite internet in the USA right now. At least before Starlink takes the top spot. As there are just two top names for satellite internet service currently, it means that you have…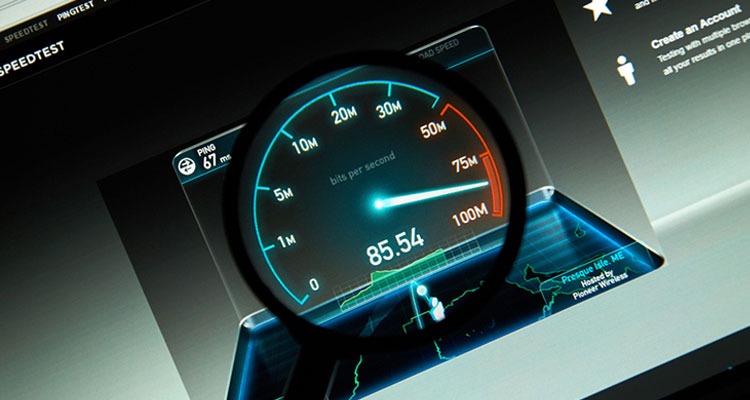 As the demand for online streaming is increasing, finding the right internet plan for your house has become more difficult because now people need to consider several crucial factors before they can finalize their decision. Since online streaming consistently requires…